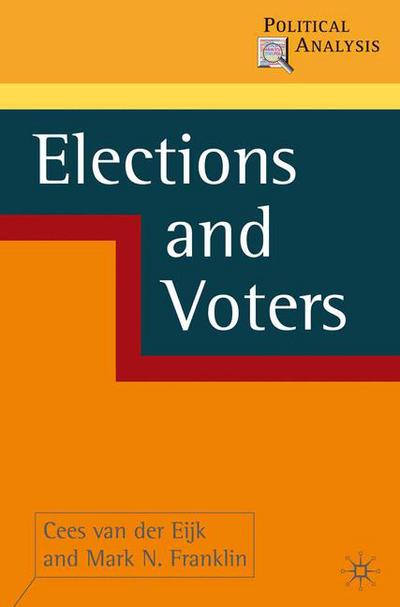 Understanding elections and voters
This major new text by two leading authorities in the field provides a state-of-the-art assessment of what we know about voting behaviour and the character, consequences and significance of elections in democratic states. It shows how patterns of electoral behaviour have evolved over time and vary in different countries.
Find useful learning resources on this companion website
On this companion website to
Elections and Voters
by Cees van der Eijk and Mark Franklin you'll find detailed information about this book, along with
chapter by chapter questions
to provide support and extension activities for students.
---